What we wear can be a huge statement about our values, right down to our feet and luckily there are more and more sustainable and ethical shoe brands popping up. Not only are their shoes sustainably made they're also comfortable and stylish so there's something for everyone when you're searching for the best sustainable and ethical shoe brands.
Shoes are something we wear far more often than most other items of clothing and if you're like us and want to own just a few versatile pairs then choosing good quality, well made footwear is key. I spent years wearing crap shoes that would wear out after a few months and were most likely made unethically using unsustainable materials. But now I'm determined to make up for it and make an effort to find sustainably and ethically produced shoes.
I have personally worn most of these and love them. The others have been recommended by friends or fellow bloggers whose values I trust. All of these sustainable footwear brands are available internationally and their websites provide details on their sustainability efforts.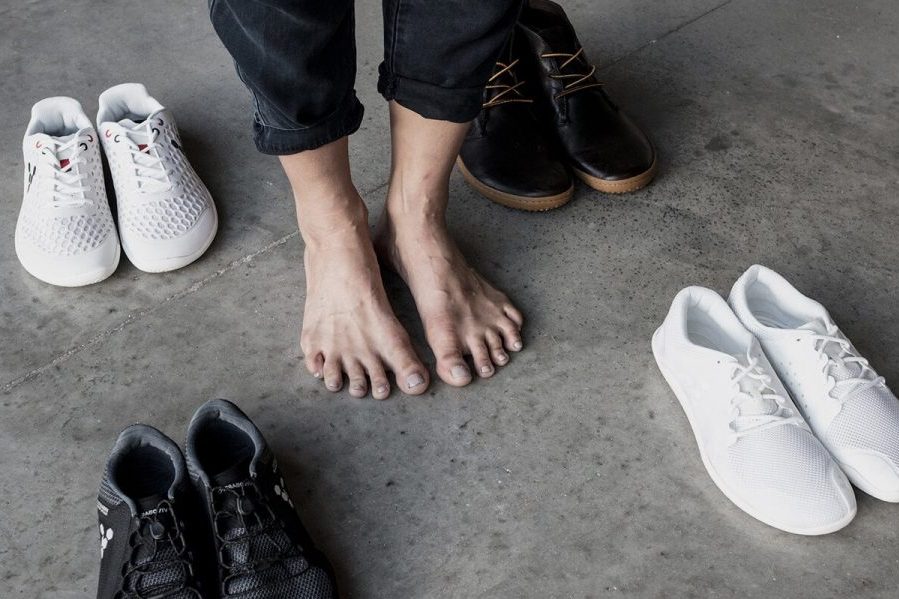 Second-hand
One of my favourite sayings (because it justifies my thrift shopping addiction) is 'the most sustainable option is one that already exists'. People part with their shoes for all kinds of reasons and there are plenty of good condition shoes to be found second hand.
Try your local op-shops (thrift shops/charity shops) or search online. You might even find some preloved shoes from some of these sustainable shoe brands, win-win!
Allbirds
These are some of my favourite shoes in the world. Comfortable, sustainable and with a local connection. While Allbirds came from humble beginnings they are now one of the fastest-growing companies in the US. Allbirds was co-founded by kiwi footballer Tim Brown and uses a range of environmentally sustainable materials to make their shoes including merino wool from NZ sheep.
As well as wool Allbirds also utilise tree fibres for their shoes, sugar cane in the soles, recycled plastic bottles for the laces and they all come in recycled cardboard packaging. It's pretty exciting to see sustainability done so well on a large scale.
Allbirds are a certified B Corp and are really transparent about where their materials come from. They calculate the carbon footprint created by producing each kind of shoe and aim to offset these emissions. They are currently working with Adidas to create the lowest carbon footprint performance shoe ever – so stay tuned!
Toms
Toms are a standard for travellers and are now my go-to in everyday life. I found a pair that kept the comfort and ease of a slip-on shoe but look a bit more shoe-like than the slippery style Tom's became famous for.
Tom's are also a certified B Corp and have some really clear goals set out to reduce their environmental impact. They are part of the Fair Labour Association and provide transparent information about their supply chain. Tom's shoes donate a pair of shoes to communities in need for every pair bought and currently donate 1/3 of their profits to organisations working on the front-line during the Covid-19 crisis.
Tom's have such a comfortable and versatile range that there is something for everyone. They have a specific range of 'earthwise' options which are made from fully sustainable materials such as organic cotton, lining from recycled plastic bottles and plant based dyes.
Rothy's
Rothy's began by solely making flats but have since expanded their range to include flip flops, boots and bags. All of their products are knitted using thread made from recycled plastic bottles and fishing nets.
Rothy's are attempting to make their production line zero-waste where possible and send all their products in recyclable packaging. They offset their carbon emissions using a forest conservation project.
Their shoes are comfortable and lightweight are made to be washable, simply throw them in the washing machine if they get dirty.
Etiko
Another certified B Corp, Etiko are an Australian sustainable shoe company who offer excellent transparency in their supply chain and have strong eco-friendly principles. They are gearing up to have net-zero carbon emissions this year and offset their emissions through Carbon Social.
Their shoes are made from materials such as organic cotton, vegan glues and natural rubber. All of their packaging is recyclable or biodegradable. They have numerous certifications and awards including the Southern Hemisphere's first clothing Fair Trade certificate. You can find detailed information about their impact, supply chain and materials on their website.
Etiko shoes are similar to Converse Chuck Taylors and are a classic 'goes with anything' design. They have also started to produce ethically made clothing including underwear, leggings and T-shirts made from organic cotton.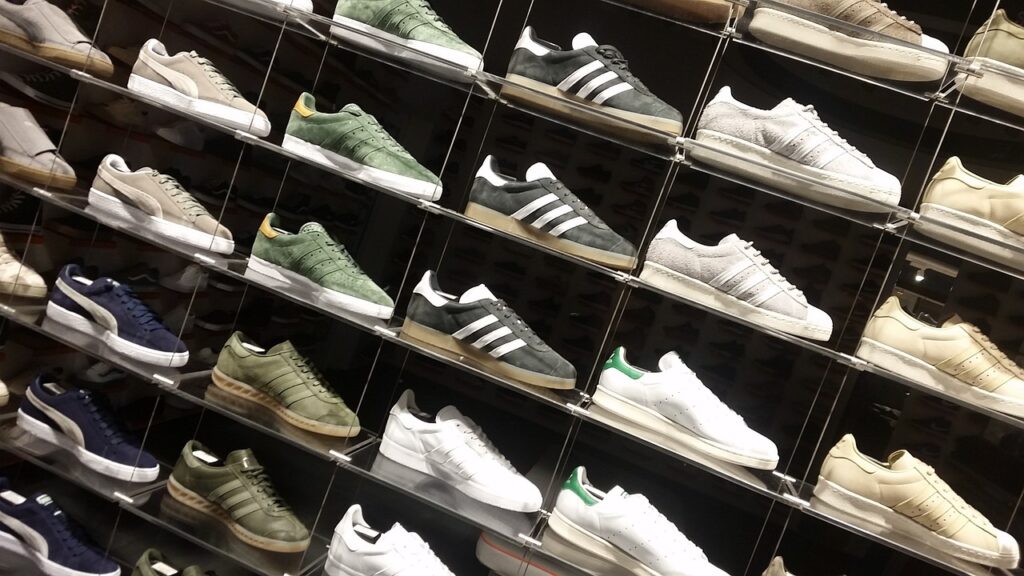 Vivobarefoot
Vivobarefoot is available worldwide and has a huge range of shoes designed to give your feet space to breath and connect them to the earth through minimal but durable soles.
Vivobarefoot use a range of sustainable materials and aim to have 90% of their products made using these sustainable options by the end of 2020.
A transparent supply chain and implementing programmes based on a circular economy are part of the Vivobarefoot philosophy. Currently some of their shoes can be returned and repaired and they're planning to expand this service to all shoes.
I've owned a pair of their boots and they were very comfortable and durable. I'd be really keen to try their hiking boots as it's the weight and bulkiness that puts me off other hiking boots and these seem really light-weight, comfortable and supportive.
Po-Zu
Po-Zu is a UK based ethical footwear company but they ship world-wide. They offer a stylish range of street shoes and boots all made from certified sustainable materials. They even have vegan range!
The soles of their shoes are made with coconut fibre and natural rubber and although I've never personally tried them they're said to be incredibly comfortable. For the exterior they use common natural products such as organic cotton, linen, wool and cork as well as more obscure and inventive natural leather made from pineapple leaves and apple skins.