Sustainable travel can be achieved in so many different ways but one easy and effective way is to rep some great sustainable travel clothing brands on your trips.
It's surprisingly easy these days to find brands that will claim to be ethically made, use sustainable materials or care about the earth but it pays to look into it a little further and find some truly sustainable travel clothing brands.
How do you tell? Good on You is a good index for lots of major brands and this is a great place to start. You can search for any brand and it will give you an overview of their sustainable and ethical practices. But if you can find local brands that have a great ethos then this is can be even better as you avoid the impact of mass production and shipping.
We have a few of our own favourite brands but being based in NZ means they may not be very convenient for everyone. So we asked some other bloggers to help us recommend some of their favourite sustainable and ethical clothing brands for travel. If you're on the hunt for light-weight, versatile and stylish clothing then look no further!
Dorsu
My go-to brand for sustainable travel apparel is Dorsu. Based in the idyllic riverside town of Kampot, Dorsu is run by two friends from Australia and Cambodia, Hanna and Kunthear. The brand started in 2008 as a way to offer women alternative employment outside the garment factories. They pay fair wages and offer the 22 women they currently employ training and skills development opportunities.
The team sources remnant fabric (materials that may otherwise go to landfill or be burned) for men's and women's capsule collections. Everything in the Dorsu range is made for travel – solid colours and subtle patterns make it easy to mix and match, while easy-to-wear styles are suitable for a variety of climates. Dorsu's special 'Travel' range is a particular favourite of mine.
Visitors to Kampot can drop into Dorsu's production workshop and see how everything is made. They also have a boutique in Kampot town, and a third store in the capital, Phnom Penh. Dorsu's online store offers worldwide shipping.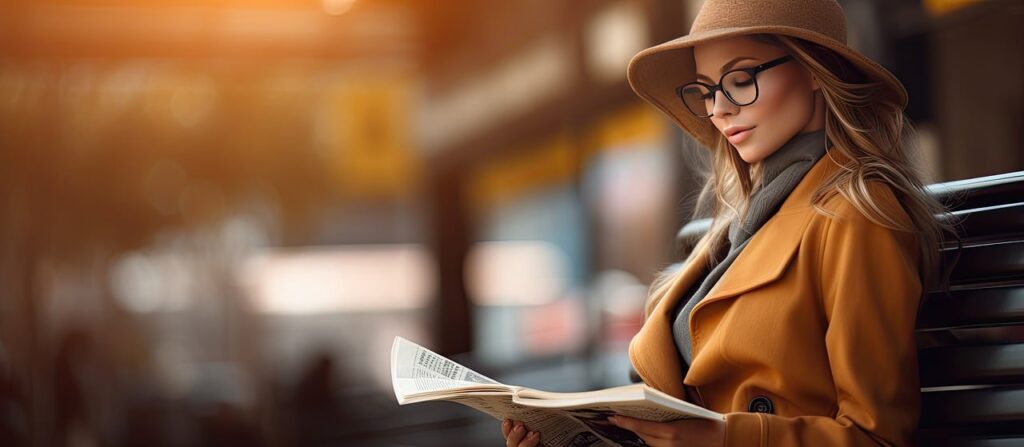 Little Yellow Bird
Every travel item should be comfortable and versatile if it's going to make the cut. Thankfully, Little Yellow Bird makes a great collection of ethically produced staples in simple styles and colours. From basic tees and hoodies to stylish dresses these items are well-made so will last through your adventures and go well with anything.
Choose from a range of basic colours, they even do custom printing and have a business selling sustainable uniforms to cafes and shops. Their products are made using organic, rainfed cotton and their factories follow fairtrade guidelines and support local communities. Items are shipped plastic-free and the team are super friendly and helpful.
Vegan Outfitters
A great sustainable piece of travel clothing is this herbivore t-shirt from Vegan Outfitters.
Scientists agree that reducing our meat consumption is one of the biggest ways we can reduce our carbon footprint. A plant-based diet is much better for the environment than a meat-heavy lifestyle. This herbivore T-shirt is a lovely subtle way to spread that message during your trip!
Vegan Outfitters are a great company who donate a percentage of their profits to animal sanctuaries. The t-shirt itself is made ethically and sustainably. The sustainable travel item is even delivered in a paper envelope meaning that no plastic is involved to transport this piece of clothing.
The herbivore T-shirt comes in many different colours but white and black are recommended. White and black items are easier to combine with other travel outfits meaning you will get more wear out of it and not have to buy any other items to compliment the t-shirt.
The herbivore T-shirt is very soft and comfortable. The herbivore T-shirt from Vegan Outfitters is perfect for travel days, day hikes or city wondering. The t-shirt is a great way to support a vegan business, promote ethical clothing and subtly spread the vegan message.
All Birds
All birds are an incredible footwear brand which started with a simplistic design made from New Zealand merino wool. The San Francisco based company has now expanded to include a range of styles including newly-released waterproof woollen shoes.
All of the materials used are sustainable including wool, eucalyptus fibre, sugar cane soles and recycled plastic made into laces. All birds is a registered BCorp and has a lot of ethical and sustainable initiatives. But the best part about them is that the shoes are some of the most comfortable you'll ever wear.
Made from light, breathable materials they are comfortable in most climates and can survive a day of walking around any city. They can be worn with or without socks and the bold, simple colours mean they go well with any outfit. The perfect travel shoe!
Pons Avarcas
Pons Avarcas is one of the best sustainable shoe brands at the moment for anyone looking for comfortable sandals that also look fashionable.
After looking for a while for a pair of shoes well-suited to the heat that minimized how much of my foot was showing, Pons Avarcas were recommended to me by a fellow fashion lover. These shoes (also known as Menorquinas or avarcas) are the traditional shoes worn in Menorca, Spain.
Two Spaniards who moved abroad ended up creating this sustainable company after their friends asked them to bring back countless sandals. Their shoes are made with locally sourced materials from Spain with rubber soles recreated with recycled tires. The leather comes from ethically raised livestock and the shoes are produced by craftsmen in Ciutadella de Menorca where these shoes originate from. For those who don't like leather, they also produce a vegan version.
Not all Avarcas shoe styles are ethically made as the style has been widely copied, so do your research before picking up a pair! They're incredibly comfy and last well! Even while walking on cobblestones, you barely feel the stone underneath your feet! It's easy to see why these shoes have been worn for generations once you slip them on.
Patagonia
When looking for new travel clothing which is both sustainable and ethical, not only does Patagonia make a great choice for the conscious traveller who wishes to reduce their environmental impact on the planet on a personal level. In recent years, Patagonia has taken a huge leap in the way the company selects its materials and produces its apparel.
Being at the forefront of the SustainableApparel Coalition, the ethical outdoor brand Patagonia aims to bring all the top industry leaders together to create an index of social and environmental performance of clothing and footwear sold on the planet. This can be used as a way to reduce the huge impact the industry has and the planet as a whole, whilst holding individual brands accountable for their supply systems and production.
By rejecting fast fashion and creating clothes that last and you'll find most of Patagonia's clothing and gear items are very high quality, durable and long-lasting.
Rhetorik
Rhetorik makes bold, sustainable fashion.
Their organic clothing range is perfect for travel because the organic cotton is incredibly soft, which makes it much more comfortable than many other brands. The garments are made in ethically accredited, renewables powered factories, meaning the workers are treated fairly, and the carbon footprint is minimised. Their clothing is made with quality, to last. They believe in slow, quality fashion. This is perfect for travel because you want items to be durable, rather than having to buy something new at every destination. They currently make sustainable and ethical T-shirts, hoodies, jumpers and jackets.
In the near future, they will be making rain jackets made from recycled tents that were abandoned at music festivals. These will be great, lightweight, water-resistant jackets, which are essential for travel when unexpected rain hits.
Das Matia
Das Matia is a sustainable fashion brand from Romania. They create customized GOTS and Fair Trade certified organic cotton sweaters and t-shirts embroidered with GOTS and Fair Trade certified organic cotton thread.
You choose a slogan or message that best describes your ineffable essence and they embroider it on the shirt or sweater or you have the option of purchasing the mix and match embroidered labels that you can interchange while wearing the same t-shirt or sweater!
Das Matia products are soft, durable and practical. Perfect for any traveller! Das Matia ships worldwide and only uses recyclable packaging! The brand is pro-woman empowerment. They interview female entrepreneurs on their sustainability podcast and in addition, 3% of their profits are reinvested in NGOs supporting women's rights in Romania.