Reducing our waste, in general, is a huge goal for us this year but nothing is worse than single-use plastic. Using the key principles of Life with Less (sustainable, practical affordable) we've come up with this list of ten quick switches that can reduce your plastic waste easily and affordably.
Reusable Water Bottle
I kind of thought this would be the norm by now but the amount of people I see still buying plastic bottles of water is crazy. New Zealand is lucky to have some of the best drinking water in the world so it seems a bit of crime not to use it! There are so many awesome drink bottles available these days. We carry an aluminium one as it's lightweight, durable and easy to clean. You can get them with open lids, sippy lid, filter lids, thermal layers whatever your heart desires as long as it's not single-use plastic!
Reusable Shopping Bags
Another no brainer. New Zealand has committed to phasing out single-use plastic bags so this one is going to have to become commonplace. We have a couple of heavy-duty ones in the car and light fold-up ones that we keep in our day bag for those quick shops on the way home from work. We also use them all the time for carrying things to work, friends houses, for picnics or even as a mini picnic blanket for impromptu park snacks.
Produce Bags
Fruit and veg are some of the easiest items to buy plastic-free. They come unpackaged and then for some reason people feel the need to put them into plastic themselves! Netting produce bags are easy to have on hand (stick a couple in your reusable shopping bags so you have them on hand when shopping) and save using those tiny single-use plastic bags every time you buy a few tomatoes. Get your cotton bags here.
Use Solid Toiletries
Just about every liquid shower or beauty item has a solid form these days. Many people aren't convinced but there are some great ones available that do the same if not a better job than their liquid counterparts.
You can stop using plastic bottles in your bathroom and also have eco-friendly products that last longer and are great for travel (hand luggage? No problem!) Using soap instead of shower gel is the easiest swap to make but there's also shampoo, conditioner, face wash, moisturiser and deodorant.
Get a Safety Razor to Reduce Plastic Waste
This one is a real no brainer. Stop using the disposable razors or changeable heads and grab a metal safety razor with exchangeable blades (which can be recycled). It costs about the same as a couple of packs of razors (one if you use the stupidly expensive Venus ones) and lasts forever. It also gives you a better shave. What's to lose?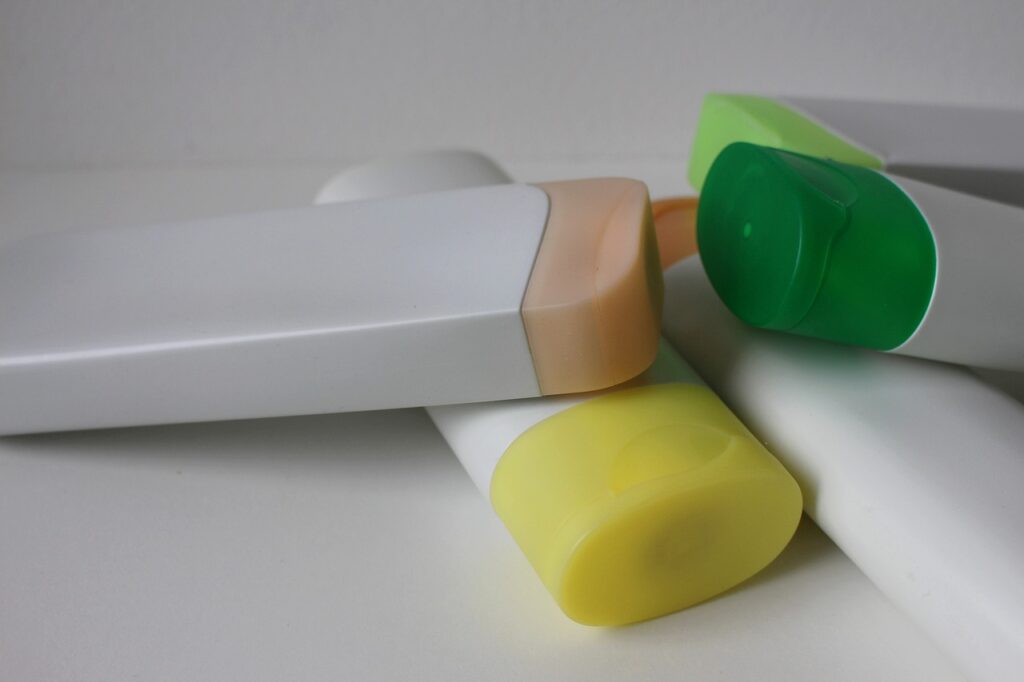 Buy in Bulk
Sometimes getting items that come wrapped in plastic is inevitable but buying in bulk can help reduce the amount of packaging you use. Instead of buying individually wrapped items, buy a large pack and use reusable wrapping or ziplock bags to serve them individually. Or take your own bags along to a bulk store where you can easily buy bulk items such as rice, nuts and oats. Buying in bulk often also results in saving money, win-win!
Say no to Straws and Lids
Thankfully many cafes and restaurants are phasing out plastic straws which makes this step very easy. However, there are still places that use plastic straws. Luckily all it takes is three simple words and you can save the world from one more piece of unnecessary plastic. 'No straw please!' If you really need a straw to drink then buy yourself a metal one to take in your handbag. This step is a bit far for me and I have no issue drinking from a glass but each to their own.
The same goes for lids on takeaway cups. Ideally, you would also take your own cup but I realise we're at risk of carting around so many reusable products (as well as the stuff we need for work, gym, kids etc) that it becomes totally impractical. While most takeaway cups aren't great, they are at least biodegradable, unlike their lids. If you're not jumping in the car, ask for your drink without a lid and save that little bit more plastic from our landfills.
Bring a Reusable Cup
As I said, the lid issue is solved by a reusable coffee cup. If you're a coffee-a-day kind of person this could really make an impact. And it'll also have an impact on your wallet as many cafes are now offering money off your morning coffee if you bring your own cup, that's enough motivation for me. We love being eco-friendly but hate when it clashes with our low-budget lifestyle! There are a bunch of cool cups on the market and they can be used for smoothies and juices in the summer too!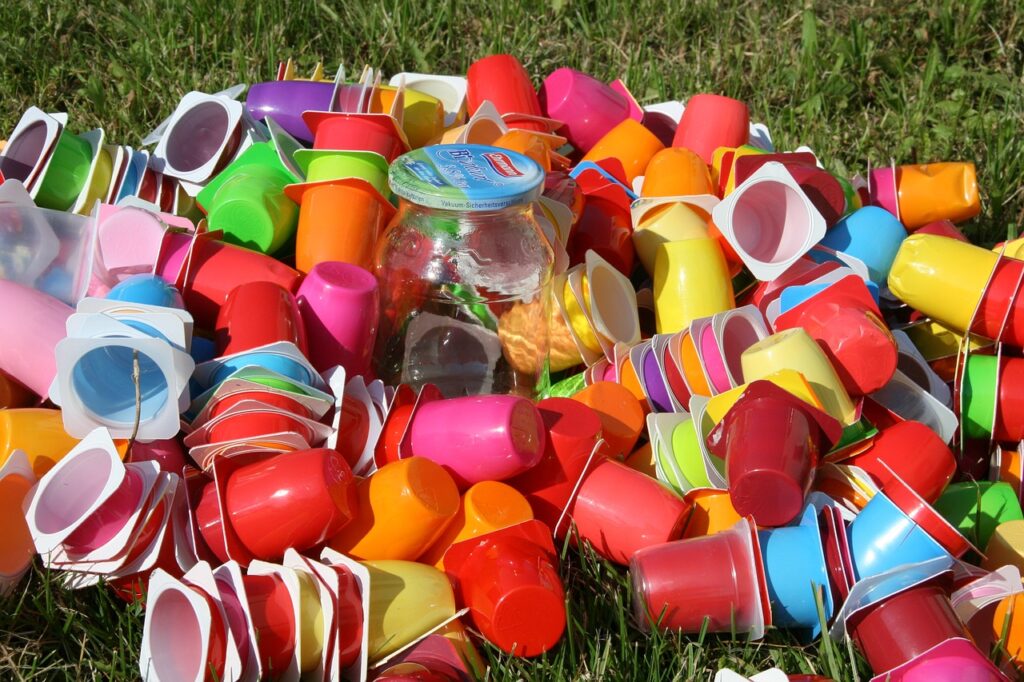 Shop Locally
Shopping online is really convenient and often cheaper (I know!) but shipping items around the country or the world is not only bad for the environment but your order almost always comes wrapped in plastic! A simple way to avoid this is to shop locally. Take some time to see if you can get similar products in your area or when you go on holiday somewhere. By eliminating the miles your purchases have to travel and erasing the need for packaging you can help keep the world a little greener. This goes for everything from clothing to food to beauty products. It's not always the case but usually, if it was made/grown/produced nearby it's a better choice.
Make it Yourself
Talking of making things nearby, how about in your own home? Buy your ingredients in bulk and make your own muesli bars – no plastic waste, way healthier, cheaper and (hopefully) more delicious. All the winning! But don't stop at baking. Try making your own presents, soap, cleaning products or clothing. The options are endless and you can save a lot of waste by reusing and creating.