Minimalism can carry through to our holiday planning too and packing light isn't just a great way to save some money, it's also better for the environment. Save yourself the extra cost of checked-in luggage and reduce the fuel needed to move your things around the world by challenging yourself to some minimalist packing on your next trip.
It's easier than it sounds and doesn't have to involve wearing one smelly t-shirt for your whole trip. With some careful thought and planning, you can easily fit a week's worth of gear into a carry-on minimalist backpack. And guess what… that's all you need! If you're sorted for a week you can always wash your clothes and start again if you're staying longer. Still, think it sounds like a struggle? Read these tips for minimalist packing and give it a go!
1. Book with carry-on only
Sometimes it can be as easy as removing any other options. Once you book your flight with carry-on only you have no choice but to get everything into a minimalist backpack or suitcase (or pay exorbitant amounts to check in a bag at the airport). Make the decision and the packing process will follow on naturally. Invest in some decent minimalist backpack that can fit the maximum amount while still being within size regulations.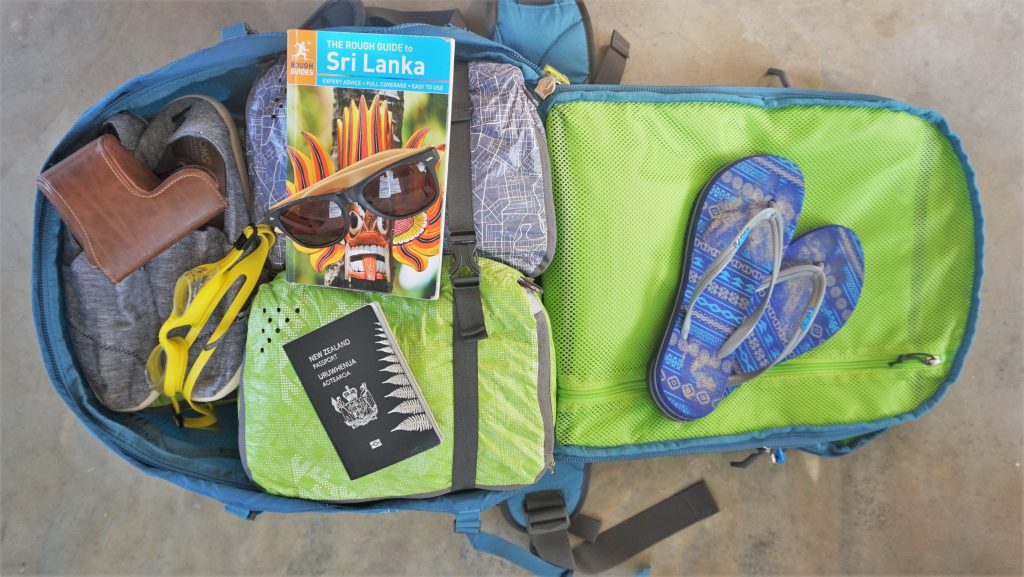 2. Versatility is key
Finding items with multiple functions is every minimalist's dream. Think dresses that can be worn to the beach and in a restaurant or shoes that are stylish enough for city wear but also supportive enough for a hike. My favourite item is a scarf, just a plain rectangle of soft fabric that can become a headscarf, picnic rug, shawl, pillow, sheet, blanket, sarong or curtain in any given situation.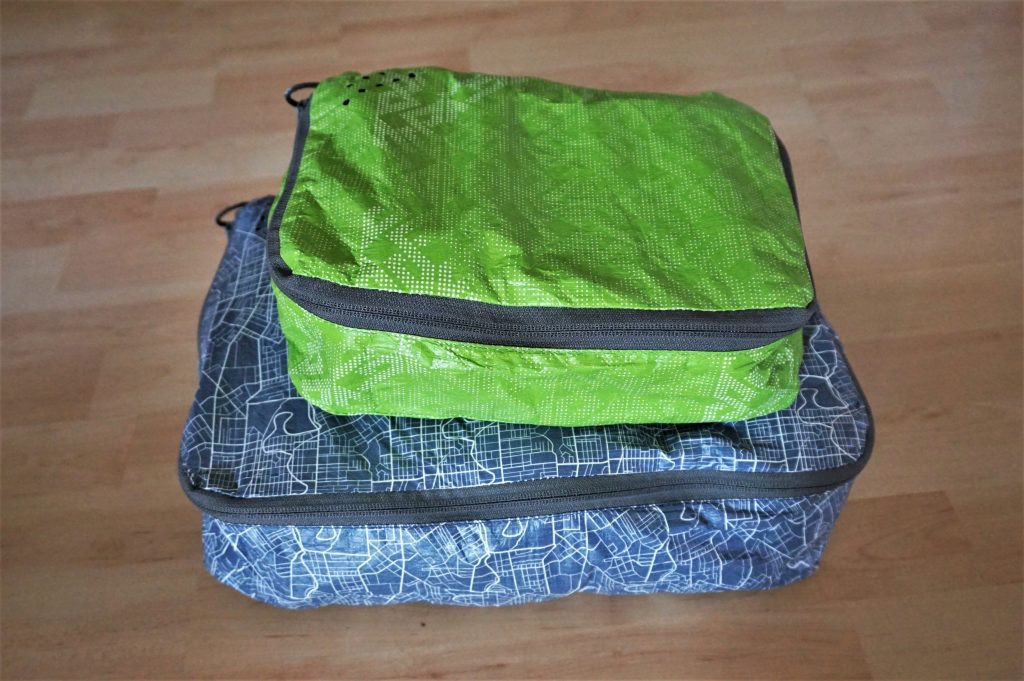 3. Capsule Wardrobe
I had a capsule wardrobe before I even knew what one was! The concept of owning a few key items in plain colours is key for minimalist packing. The idea is to be able to create several different outfits or looks using the same few items and knowing that everything goes with everything. So choose your (simple) colour scheme and stock up on essentials like an eco-friendly organic t-shirt, a button-up shirt and comfortable dress.
4. Sort your shoes
Shoes can be one of the biggest space savers but also one of the hardest decisions to make. When it comes to travel comfort over style is a must but you don't always have to compromise. Choose a simple pair of sandals that you can walk all day in but also go nicely with a dress (can be swapped for boots for winter travel), a pair of sports shoes if you'll be doing any hiking or running and either a pair of flip flops for showers, pools and beaches.
5. Get a travel version
There is a travel version of almost everything you could possibly need these days. If you can't live without a hairdryer, straightener or even a kettle there are small, light versions of these which can work well enough for a trip. But if you can, go without.
There are however some very useful travel versions that can save a lot of space. Travel towels or fold-up rain jackets are much smaller than their 'real-life' counterparts and can be just as effective. They also allow you to be prepared for more situations and still fit it all in your carry-on!
6. Switch to solid toiletries
Having everything in solid form makes it easier to pack and means you can get them all on in your carry-on luggage. Still not convinced? Check out these five reasons to switch to solid toiletries.
7. Wash on the road
The number one rule of packing for longer trips is to for a week and wash your clothes as you go. Depending on where you're heading there will usually be either a laundry service at your accommodation or a laundromat nearby. If not, grab yourself a solid laundry bar and do some handwashing.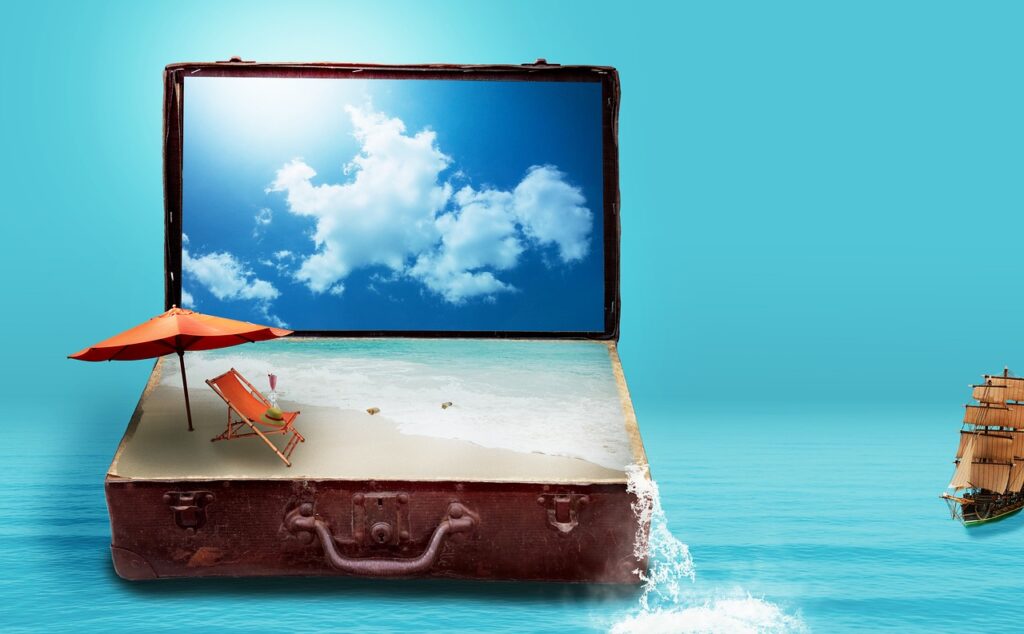 8. Wear your biggest items for travel days
This is a no brainer. Got a big jacket? Boots or heavy jeans? Wear them on the plane so can save space and weight in your luggage. Same goes for fitting it all in for buses or trains. Wear some of your bigger items and shoes so you have maximum packing space.
9. Layer up
Packing a few layers that can work for different temperatures is a more effective way to save space in your backpack. That way you have a range of outfits depending on the weather rather than a couple of bulky jumpers or jackets. A merino wool or thermal layer is the perfect space-saving solution to keeping warm!
10. Packing
I didn't believe it until I tried them but they truly make minimalist packing so much easier. Everything can be sorted into categories and packed together so you only need to get out one cube when looking for something. They also help condense clothing and save precious packing space.
11. Pack light-weight clothing
Choosing clothing made from light-weight fabrics can make a huge difference to your minimalist packing attempts. Swap your jeans for a pair of lighter trousers or a thick jumper for a merino wool layer. These light-weight materials also dry faster which make them great for washing along the way.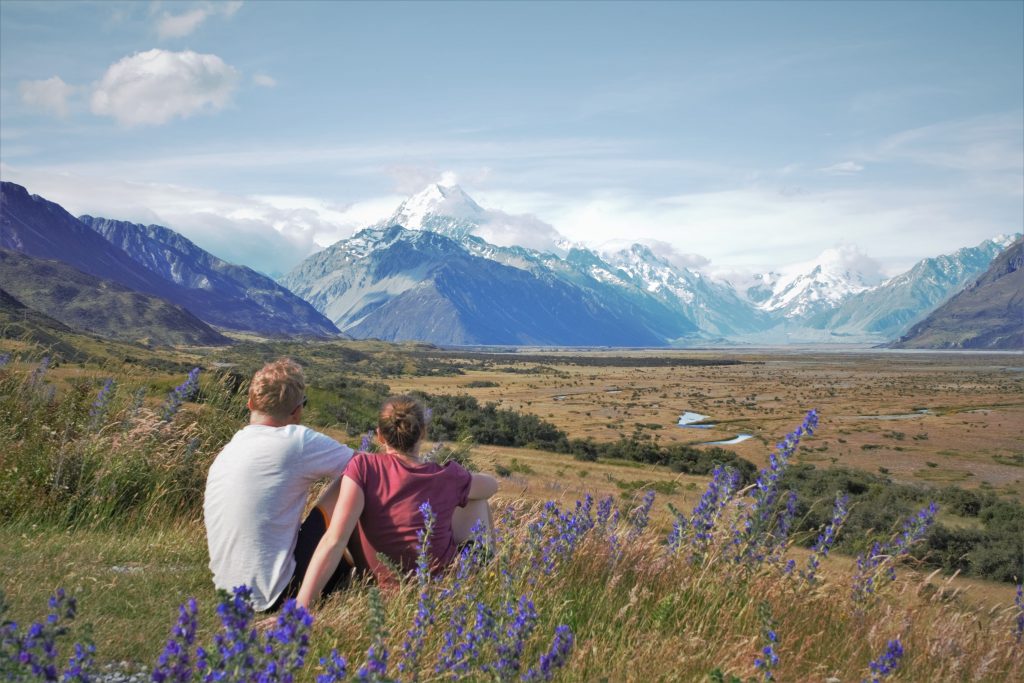 12. Partner up
Often you'll be travelling with another person. Whether it's your partner or your friend think if there are things you can share that will make your load lighter. Things like sunscreen, moisturiser or a first aid kit can be packed in one bag leaving more space for other things. Another trick I've heard of is to pack bags half and half so if one bag gets lost you both still have some clothing – genius!
13. Charging
You'd be surprised at how many things you can charge using micro USB these days (or an Apple charger if you're one of those). Unless you carry a laptop you can usually minimise your packing to one charging cable that will work for your phone, kindle, camera and any other devices you might need.
14. Rolling
Another clever minimalist packing tip is to roll your clothes. This makes them easier to see when you open your bag, keeps them as small as possible and avoids crease lines. It's great for being able to view all your clothes at once and not mess up all the other clothes when you take one thing out. If you're using packing cubes or vacuum bags to condense space this method works like a charm!
Happy packing!