Dairy is the biggest part of our diet that needs work in the sustainability department. We are big on cheese, coffees with milk and yoghurt on our muesli. Although there are lots of alternatives to these we're still experimenting to find ones that are affordable, practical and meet all of our sustainability criteria such as coming in plastic-free packaging or being grown locally.
This year I started experimenting with milk alternatives by ordering my coffee (drink-in or in my reusable cup) with different types of milk. I really didn't mind the switch taste-wise but the one thing that bugs me about milk alternatives is that they usually come in tetra-packs a.k.a terrible for the environment.
My solution was to experiment with making my own alternative milks to use on cereals and my coffees at home (perfect during Covid-19 lockdown). And after some initial research, I was pleasantly surprised to find that it was really simple. I decided to start with making almond milk at home!
I could buy almonds in bulk from our local zero-waste supermarket and the price was affordable for the amount of milk it produces.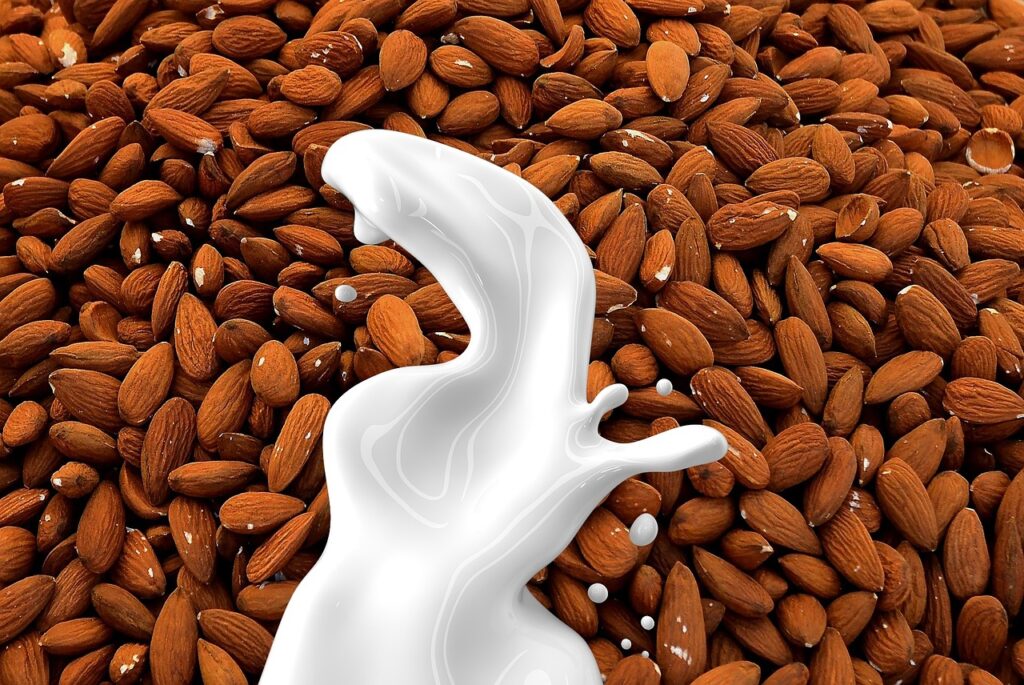 What You Need to Make Almond Milk Yourself
Strainer
For most alternative milk recipes you will need something to strain the milk through. This could be a thin cotton dishcloth or muslin cloth if you have one at home. I found a nut mylk bag (brand new) at the second-hand shop and love it. It's easy to use and more importantly to clean and dry.
High-speed blender
A good blender is essential when making almond milk or other alternative milk as it will break it all down properly and ensure your milk is flavoursome and not too watery. We use a full blender but know of people who use a bullet style blender which works as well. You can also use a food processor but it may not blend the almonds as finely.
Almonds
Obviously. One cup of almonds makes about one litre of almond milk, depending on how creamy you want your milk. Make sure your almonds are raw, unflavoured and preferably organic.
Sweetener
You can make unsweetened almond milk depending on your tastes and what you'll use it for. But if you feel like sweetening it a little you can add a couple of pitted dates, honey, maple syrup or vanilla essence.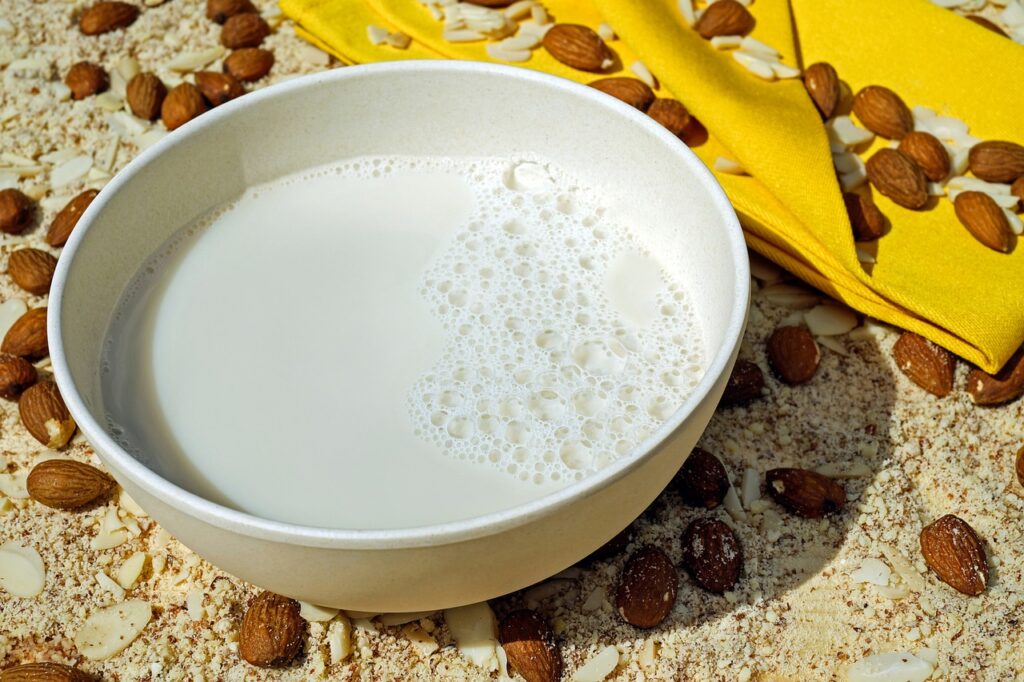 How to Make Almond Milk
Ingredients
1 cup raw almonds
4 cups water
sweetener if desired
Start by soaking the almonds overnight. Place them in a bowl and cover with water. Leave them on the bench overnight or for at least eight hours or up to 48.
When you're ready to make your milk drain the almonds and place them in the blender. It's important to drain them to get rid of the phytic acid that will have soaked into the water. Pour 4 cups of fresh water into the blender.
Add any sweeteners you want and blend on high for around two minutes until the almonds are completely blended.
Next, it's time for straining. Place your cheesecloth over a sieve or fill your nut mylk bag over a bowl/jug and pour the almond mixture into it. Make sure you squeeze out all the moisture, it should make roughly one litre.
Pour your milk into a bottle or jar to keep in the fridge. It should keep for around 4-5 days. You may need to shake it before use if it starts to separate.
What to do with left over almond pulp
There are lots of recipes that make use of leftover almond pulp such as crackers, energy balls or hummus. You can also dry it in the oven to make almond meal which can be used as a flour replacement in lots of baking recipes. You can also freeze the almond meal to be used at another time.