In New Zealand face masks have gone from a symbol of the Covid crisis overseas to a necessary personal item almost overnight. In our on-going mission to reduce waste and learn new skills I quickly looked up how to sew your own face mask at home and got to work on my trusty sewing machine (which I learnt to use last week!)
For our masks I used some repurposed cotton pillow cases I had leftover from another project. These are super easy to find in an op shop (second-hand shop) and one pillow case is enough for about three masks. If you can't get to the shops then repurpose some old clothing or tea towels.
Step One – Cut your pattern
I just drew my own free-hand on some cardboard but you can trace it off a proper pattern like the one pictured. You will only need one of these at each size you want to make. Here's a link to a free pattern.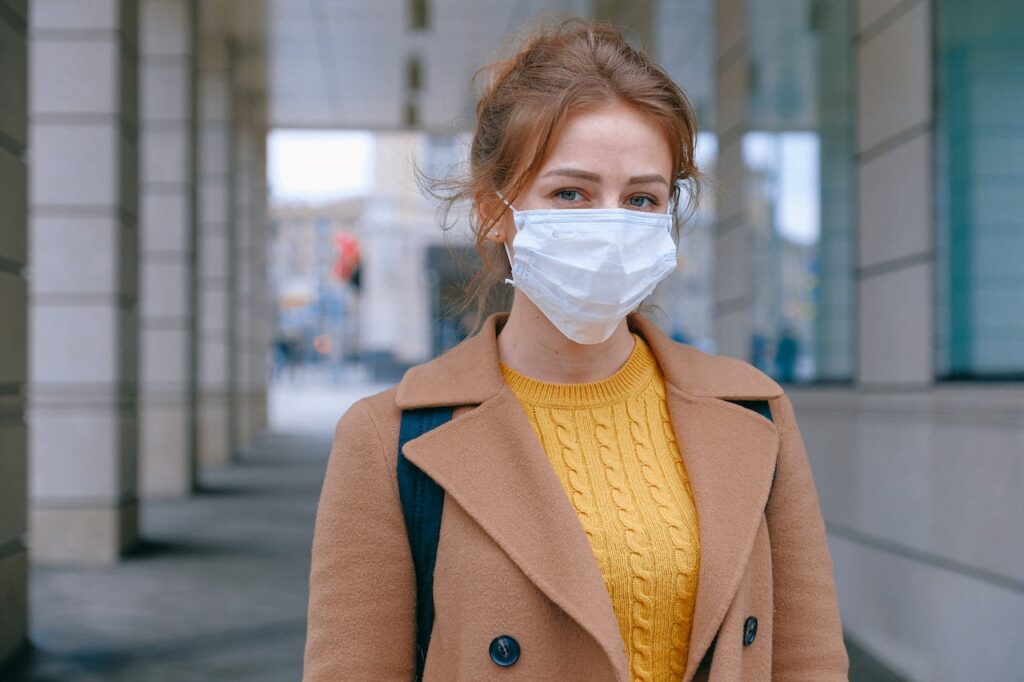 Step Two – Cut Your Fabric
Double your fabric over and trace around your pattern on the back side. You will need to do this on both the lining and external fabric. It helps to pin them together before you cut to ensure they stay matched.
Step Three – Sew the Fronts
Sew along each of the curved lines as pictured which will be the middle of the mask. This holds the two halves of each fabric together and forms the crease along the middle of the mask which helps it sit off the face.
Step Four – Sew the Two Pieces Together
Open out the two layers of the mask and match together the centre creases so that the mask is inside out. Sew along the top and bottom of the mask to join the two pieces together and form a sort of tube. Once this is sewn, turn it the right way in.
Step Five – Sew the Ends
Fold over the open end to create a tube wide enough for the elastic. Sew this is place and repeat with the other end.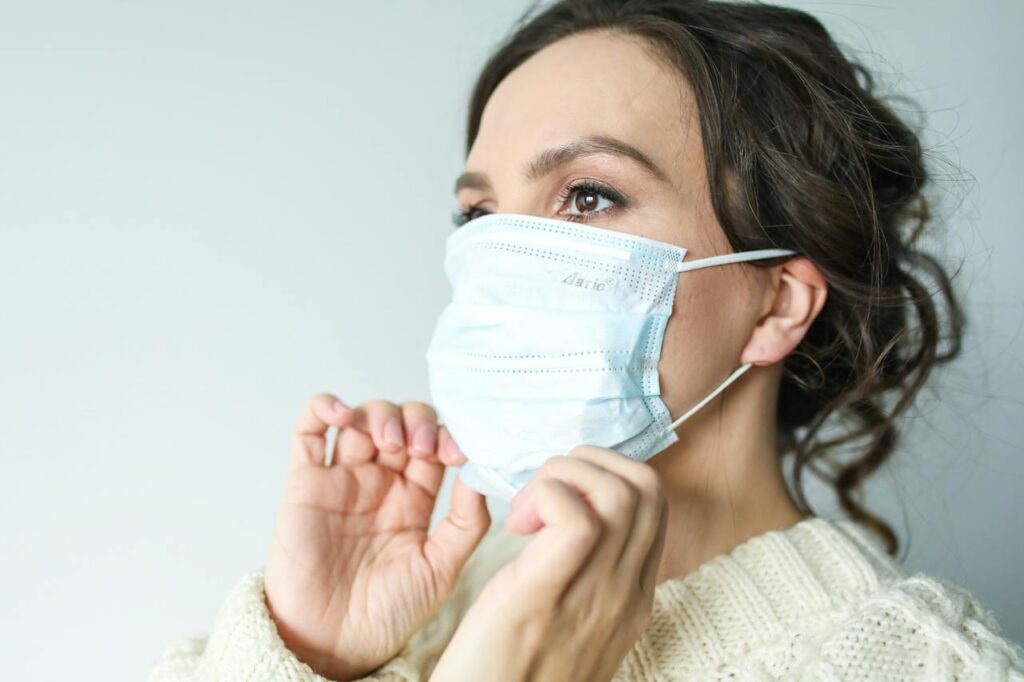 Step Six – Thread the Elastic
You can either create two small loops to hook around each ear or two larger loops which go around the whole head. We opted for the larger ones for comfort. Simply thread the elastic through one side, create the first loop big enough for the head and go through the other side and then tie the two ends together creating the second loop.